Let's fly together towards success
The future of aerospace
will be made with Morocco
Morocco's aerospace industry paved its way towards remarkable growth, thanks to competitive advantages that the country offers.
This industry is now solidly rooted in the global market, attracting major international players who have heavily invested with state-of-the-art aeronautical production capacity.
The Moroccan Aerospace is now a key player at a global scale, with highly trained human resources and a strategic location making the country one of the most privileged destinations for global aerospace leaders.
Key Figures in a Fast Growing Evolution
Highly qualified human resources with specialized training thanks to specifically designed institutes and aerospace engineering programs, allowing companies to offer the best cost, best quality and best on-time delivery (2021 Data).
Our Strategic Location Gives Access to Major Aeronautical Manufacturing Hubs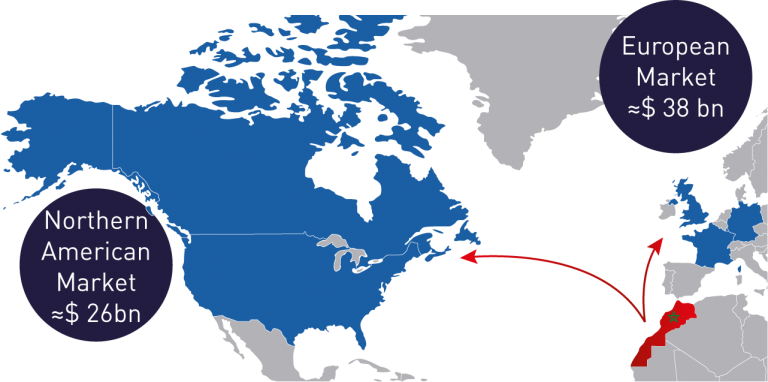 "Our SPIRIT Casablanca site is strategically important to us. It provides a very competitive cost base, a highly skilled workforce, it gives us access to a very strong ecosystem and it is ideally located logistically for our customers in the UK and Europe and for other destinations around the world." 


Scott MCLARTY, SVP SPIRIT Aerosystems
Morocco's Aeronautic Industry, A Leading Force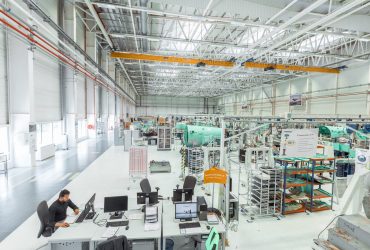 World Class Aeronautics Platform
Morocco ranked among the world's most dynamic aerospace ecosystems with a diversified supply chain
Appealing to Major International Players
Top OEM's are using parts produced in Morocco and many key industry players have built successful long-term partnerships in the country.
With a Vision to Support Decarbonization
Fostering a carbon-free aerospace industry, a more sustainable sector for future generations
High Value-Added Parts Produced In Morocco
Morocco developed a solid expertise in the manufacturing of parts and sub-assemblies for aircraft and engine, machined and sheet metal parts, interior equipment and composite parts, electrical harnesses, components and parts. 
Major OEMs such as Boeing, Airbus, Pilatus and Bombardier, are using parts produced in Morocco using the local and highly diversified supply chain. Our suppliers offer integrated capabilities including engineering, machining, special processes, final assembly and test. 
Morocco to Become at the Cossroads of the Global Aeronautics Value Chain
Reinforcing existing capabilities with a focus on engineering and MRO
Developing new ecosystems like space, interiors, engine, composites and more
Increasing export revenue up to x2,5
Positionning Morocco as an important actor in green propulsion
Get In Touch With Our Aeronautics Team