An industry with global ambitions
A leading Pharmaceutical Manufacturing Platform in Africa
With over 60 years of experience, Morocco has proved to be a world-class destination for the international pharmaceutical production.
The country is ranked second in the continent in terms of volume. Several multinational companies decided to expand their pharmaceutical manufacturing to the country as a main gateway to Africa.
The pharmaceuticals industry is highly regulated covering 65% of the country's needs which contributes to refined quality of production.
Regulations include the monitoring of pharmaceuticals manufacturers, market positioning and drug pricing.
Key Figures in Moroccan Pharmaceutical Industry
High LOCAL PRODUCTION standards WITH GLOBAL OUTREACH
The country is a leading pharmaceutical plateform in Africa complying with the highest international standards like the U.S Food and Drug Administration and the European Directorate for the quality of medicines and healthcare.
Classified by the World Health Organization WHO in the "Europe" zone, Morocco has developed a local drug production considered to be one of the most efficient on the continent. National pharmaceutical products are regularly exported to a large number of European countries, to North America, Africa, Asia and MENA region.
Morocco meets now all the conditions to become one of the best production platform to address over 400 million consumers of the North and West Africa and the Southern Europe zone.
Moroccan pharmaceutical products certified by
Key strengths of the Moroccan pharmaceutical industry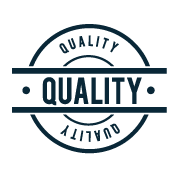 Internationally recognized quality of production
Wide range of products covering all therapeutic areas
Highly qualified and cost-effective human capital
Modern and Reliable production
facilities
The Covid-19 crisis illustrates the agility of the Moroccan Pharmaceutical industry
During the ongoing Covid-19 crisis,and under the High guidance of His Majesty King Mohammed VI,the Moroccan pharmaceutical industry has shown a high degree of reliability and resilience.

Put under extreme stress by a strong demand, especially for treatments against Covid-19, the Kingdom's local pharma manufacturers doubled their efforts to ensure national supply for essential drugs.

Thanks to the agility and anticipation of Moroccan manufacturers in this strategic sector, no stock shortage of locally manufactured drugs has been recorded, particularly for molecules that are part of the treatment protocol against Covid-19.
Morocco to become a Major production Destination and supplier of Covid-19 Vaccine
His Majesty King Mohammed VI chaired on the 5th July 2021 the ceremony of launching and signing of several agreements related to manufacturing Covid-19 vaccine and other vaccines categories in Morocco.
The project is part of the Royal vision to provide the country with complete and integrated industrial and biotechnological capacities, leading to a self-sufficient production platform for the country and the African continent.
This public-private partnership, intends to start in the short term with a production capacity of 5 million doses per month, before gradually increasing.
The project will require an overall investment of over USD $ 500 million.
Get In Touch With Our Pharmaceuticals Team